LIFESTYLE
SD 500: Nathan Stanton
Tuesday, January 16, 2018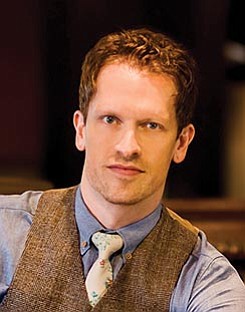 The San Diego 500, The Book of Influential Business Leaders, is the market's most comprehensive product of people you should know in the business community. The 500 includes business leaders and executives who have founded or are running significant companies in terms of number of jobs, key products and services, experts who raise the level of the industry here and beyond and those who lead in the business community. The 500 is selected by the San Diego Business Journal newsroom.
Nathan Stanton
Co-Founder, Consortium Holdings
Nathan 'Nate' Stanton started bartending in 2007 when he and his twin brothers and a close friend opened El Dorado in the East Village. Three years later, he partnered with another no-holds-barred, social-scene-busting restaurateur, Arsalun Tafazoli. The two created Consortium Holdings and launched a succession of norm-defying businesses – Noble Experiment, Craft & Commerce, Polite Provisions – that function more as social incubators than eateries and bars.
FUN FACT: Hates the word mixologist.