MONEY
SD 500: Mitchell Markley
Tuesday, January 16, 2018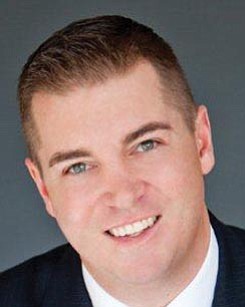 The San Diego 500, The Book of Influential Business Leaders, is the market's most comprehensive product of people you should know in the business community. The 500 includes business leaders and executives who have founded or are running significant companies in terms of number of jobs, key products and services, experts who raise the level of the industry here and beyond and those who lead in the business community. The 500 is selected by the San Diego Business Journal newsroom.
Mitchell Markley
First President, Morgan Stanley
Mitchell Markley joined Morgan Stanley in November 2011, serving as vice president in branches in Colorado, Utah and New Mexico. Two years ago, Markley became a vice president in San Diego and has overseen a 25-percent increase in revenues.
ALMA MATER: University of Colorado
BUCKET LIST: Golf at Augusta National.
ADVICE: A mentor once told Markley "once in charge, take charge – without hesitation."
AFTER HOURS: With a passion for golf, Markley said he's 20 percent toward his goal of playing all the best golf clubs in the world.
OUTREACH: Markley teamed with Feeding America, collectively giving 200-plus hours of volunteer work in 2017.