MONEY
SD 500: Mary Ann McGarry
Tuesday, January 16, 2018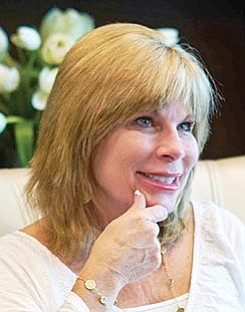 The San Diego 500, The Book of Influential Business Leaders, is the market's most comprehensive product of people you should know in the business community. The 500 includes business leaders and executives who have founded or are running significant companies in terms of number of jobs, key products and services, experts who raise the level of the industry here and beyond and those who lead in the business community. The 500 is selected by the San Diego Business Journal newsroom.
Mary Ann McGarry
CEO, Guild Mortgage Co.
Mary Ann McGarry is CEO of Guild Mortgage Co., where she has been a member of the board of directors since 1988. She began her career at Guild in 1984 as internal audit supervisor and on her way to CEO, also held the roles of senior vice president of loan administration and information technology, chief financial officer, chief production operations officer and chief operating officer. Today the company has more than 250 branches and satellite offices nationwide.
ALMA MATER: University of San Diego
BALANCING ACT: She worries about growing too quickly and becoming too structured. "We don't want to follow the path of some large corporations where everything is in a box."