TECHNOLOGY
SD 500: Kristin Slink
Tuesday, January 16, 2018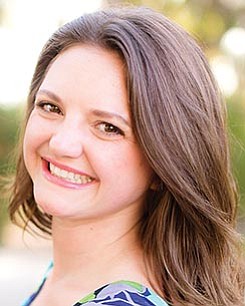 The San Diego 500, The Book of Influential Business Leaders, is the market's most comprehensive product of people you should know in the business community. The 500 includes business leaders and executives who have founded or are running significant companies in terms of number of jobs, key products and services, experts who raise the level of the industry here and beyond and those who lead in the business community. The 500 is selected by the San Diego Business Journal newsroom.
Kristin Slink
CPO and Co-Founder, LoanHero
Kristin Slink is the co-founder of LoanHero, a financial technology startup that partners with credit unions to create lending options for consumers. Launched in 2015, the company is able to cover loans over $1,000 for all levels of credit. Over the years, she has implemented over two dozen consumer finance programs in businesses. In 2017, LoanHero named Zalman Vintenson as CEO, Olaf Janke as CFO and Mikel Sides as vice president of sales, with new backers Louie Partners and Mucker Capital. Named as "Cool Company" two years in a row by San Diego Venture Group, Slink's LoanHero continues to grow and has now originated over $100 million in sales.

ALMA MATER: University of New Hampshire
BUCKET LIST: "I would love to travel to the Maldives and stay in an over-water villa."
FUN FACT: "I'm terrified of heights, but I've jumped out of a plane twice."
BUSINESS ADVICE: "Don't let others tell you what you can or cannot do. Follow your heart. Hard work, persistence and dedication can always lead you in a direction of success. If you don't know how to do something, ask someone or learn."