MONEY
SD 500: Killu Sanborn
Tuesday, January 16, 2018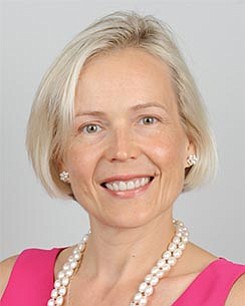 The San Diego 500, The Book of Influential Business Leaders, is the market's most comprehensive product of people you should know in the business community. The 500 includes business leaders and executives who have founded or are running significant companies in terms of number of jobs, key products and services, experts who raise the level of the industry here and beyond and those who lead in the business community. The 500 is selected by the San Diego Business Journal newsroom.
Killu Sanborn
Senior Director, Oxford Finance, LLC
Killu Sanborn is senior director of business development at Oxford Finance, LLC. The specialty finance company focuses on venture debt investments to life science and health care service companies. Prior to joining Oxford in 2010, Sanborn was managing director at Hercules Technology Growth Capital and prior to that, she was senior vice president and director of life science venture lending at Comerica Bank. Recent accomplishments at Oxford include originating and closing more than $150 million in venture debt to life science companies, both in syndication and solo.
ALMA MATER: Cornell University
FAVORITE TRAVEL SPOT: Estonia
PERSONAL TRIUMPH : "As a college student on a remote trip to the Altai mountains near Mongolia, I fell into the rapids when crossing a mountain river. I noticed that afterwards, I became a lot less afraid of taking risks and living life on my terms."