HEALTH & SCIENCE
SD 500: Kevin Mattson
Tuesday, January 16, 2018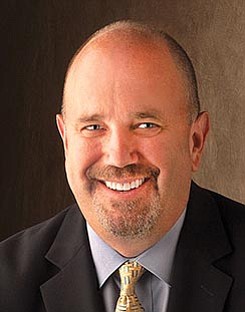 The San Diego 500, The Book of Influential Business Leaders, is the market's most comprehensive product of people you should know in the business community. The 500 includes business leaders and executives who have founded or are running significant companies in terms of number of jobs, key products and services, experts who raise the level of the industry here and beyond and those who lead in the business community. The 500 is selected by the San Diego Business Journal newsroom.
Kevin Mattson
CEO, San Ysidro Health Center
Kevin Mattson has more than 31 years of experience in health care in financial and operational positions. Before joining San Ysidro Health Center in 2000, he worked for Superior Consultant Co./The Kaufman Group, the University of California, San Diego Medical Center and Harborview Medical Center. He is a member of the Healthcare Financial Managers Association and Medical Group Managers Association.
ALMA MATER: Chadron State College