ICONS
SD 500: Judi Sheppard Missett
Tuesday, January 16, 2018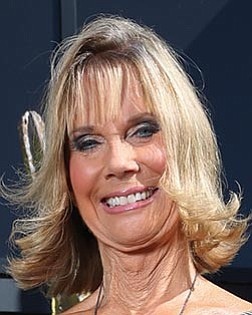 The San Diego 500, The Book of Influential Business Leaders, is the market's most comprehensive product of people you should know in the business community. The 500 includes business leaders and executives who have founded or are running significant companies in terms of number of jobs, key products and services, experts who raise the level of the industry here and beyond and those who lead in the business community. The 500 is selected by the San Diego Business Journal newsroom.
Judi Sheppard Missett
Founder AND CEO, Jazzercize
Judi Sheppard Missett founded Jazzercise 48 years ago, starting a fitness revolution and one of the world's leading dance fitness programs and companies. The Carlsbad-based company has grown to 260 employees, about 8,300 franchises and annual revenues of about $96 million. There are franchises in more than 30 countries. Entrepreneur.com says Jazzercise remains one of the most valuable franchises in the world, and the company claims the average Jazzercise participant sticks with the program for an average of seven years. She was recently given the SDBJ Lifetime Achievement Award and received a similar honor from the President's Council on Fitness and Sports. She has been inducted into the Enterprising Women Hall of Fame. Missett founded Jazzercise while she was in college. Missett also pioneered selling VCR tapes that could be played at home. She lives in Vista with her longtime husband, retired journalist Jack Missett. Their daughter, Shanna Missett Nelson, is now president of the company.
Alma Mater: Northwestern University
Accomplishments: Launching GirlForce, a free global dance fitness program for young women. Jazzercize has raised more than $28 million for a variety of charities.
Civic duty: Women Presidents Organization
Travel plans: People may be surprised that she loves to take road trips. "I travel a lot by plane for business so when it's time to relax, we like to take in the scenery and enjoy each other's company. This year we've already been to Arizona, Texas, Northern California and who know what's next?"
Favorite restaurant: Gregorio's in Carlsbad, the house potato chipsare her favorite.
Business advice: "I've always liked what my mom said..'Why not?'