LIFESTYLE
SD 500: John Sarkisian
Originally published January 16, 2018 at 7:10 a.m., updated January 16, 2018 at 7:10 a.m.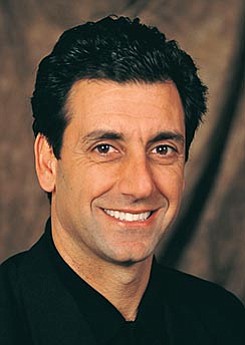 The San Diego 500, The Book of Influential Business Leaders, is the market's most comprehensive product of people you should know in the business community. The 500 includes business leaders and executives who have founded or are running significant companies in terms of number of jobs, key products and services, experts who raise the level of the industry here and beyond and those who lead in the business community. The 500 is selected by the San Diego Business Journal newsroom.
John Sarkisian
Partner, Motion Ventures
John Sarkisian is a partner in Motion Ventures, a less-than-a-year-old hyper-focused fund targeting sports and active lifestyle companies. Sarkisian is also CEO of SKLZ, a well-established company that he started in 2002 with a single product that was a training gadget for perfecting one's baseball swing. Today, SKLZ is a $72 million business offering 300 training products for multiple sports. Sarkisian also has experience as a restaurateur, having previously served as CEO of the Oscar's restaurant chain that his family founded in 1991. He is also a founding investor and board member of BrightScope Inc., a San Diego-based investment research company, and he is industry chairman of the San Diego Sport Innovators group, of which basketball great Bill Walton is executive chairman.
ALMA MATER: The University of Michigan
CIVIC INVOLVEMENT: YMCA board member and Industry Chairman San Diego Sport Innovators group.
HOBBY: Cycling
FAVORITE: Encontro