LEADING INDUSTRIES
SD 500: John Marking
Tuesday, January 16, 2018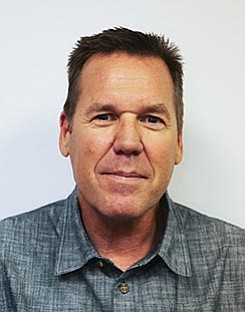 The San Diego 500, The Book of Influential Business Leaders, is the market's most comprehensive product of people you should know in the business community. The 500 includes business leaders and executives who have founded or are running significant companies in terms of number of jobs, key products and services, experts who raise the level of the industry here and beyond and those who lead in the business community. The 500 is selected by the San Diego Business Journal newsroom.
John Marking
Corporate Vice President of Business Innovation, Fox Factory Holding Corp.
John Marking grew up riding mountain bikes in San Diego. Now he works for Fox Racing, one of the most well-known makers of mountain bikes – not to mention components for off-road vehicles, the Ford Raptor truck and even the Predator drone. The company has been on a growth streak, with its most recent quarterly report showing revenue growth of 17 percent. Prior to Fox, Marking built off-road race cars at Jimco. He's raced off-road vehicles for his entire adult life, but now prefers motorcycles and tries to ride once a week or more.
FUN FACT: Holds over a dozen patents, mostly related to shock absorbers.