LIFESTYLE
SD 500: Joe Shemirani
Tuesday, January 16, 2018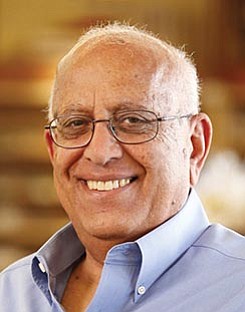 The San Diego 500, The Book of Influential Business Leaders, is the market's most comprehensive product of people you should know in the business community. The 500 includes business leaders and executives who have founded or are running significant companies in terms of number of jobs, key products and services, experts who raise the level of the industry here and beyond and those who lead in the business community. The 500 is selected by the San Diego Business Journal newsroom.
Joe Shemirani
Founder, Barons Market
Joe Shemirani's family-owned Barons Market created a successful niche in the increasingly competitive grocery store market by targeting a very select audience: people who don't have the time to cut coupons, look for sales or shop for an hour in a cavernous national chain. In 1992, the first of six Barons Market locations opened, offering fresh, high-quality gourmet and organic products, many of them locally sourced. His store is now firmly embedded in the communities it serves and donates to over 100 charities each year.
ALMA MATER: University of Maryland
BUCKET LIST: Long sabbatical to Yosemite.
CAR YOU DRIVE: Mercedes Benz
FAVORITE GETAWAY: Anywhere by the ocean.
TOUGHEST CHALLENGE: Finding the right people to join our team.
FUN FACT: I love yoga.