LIFESTYLE
SD 500: Jim Someck
Tuesday, January 16, 2018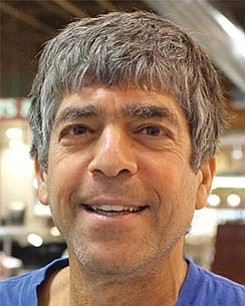 The San Diego 500, The Book of Influential Business Leaders, is the market's most comprehensive product of people you should know in the business community. The 500 includes business leaders and executives who have founded or are running significant companies in terms of number of jobs, key products and services, experts who raise the level of the industry here and beyond and those who lead in the business community. The 500 is selected by the San Diego Business Journal newsroom.
Jim Someck
Founder, Jimbo's Naturally!
Jim Someck started his natural foods grocery store in North Park in 1984. For 30 years, his emphasis on locally sourced and organic produce and food items, community service and customer service have earned a loyal following. Jimbo's Naturally! was inspired by Someck's work with the now known Ocean Beach People's Organic Food Co-op in the 1970s. He recently opened the company's sixth store at the Westfield Horton Plaza downtown, continuing to focus on carrying mostly all organic products, a strong non-GMO policy and supporting as many local farmers and artisans as possible. Someck was one of the four founders of the Independent Natural Food Retailers Association and served as its first board president.
ALMA MATER: Cornell University, San Diego State University
CHALLENGES: Having to compete with present competitors over the last few years.
ADVICE: "Find something that you're passionate about."
AFTER HOURS: Enjoys running.
OUTREACH: Committed to children and the environment.