HEALTH & SCIENCE
SD 500: Jennifer Strickland
Tuesday, January 16, 2018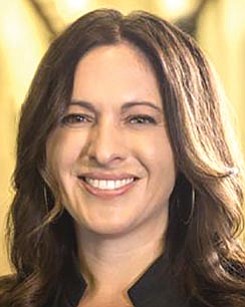 The San Diego 500, The Book of Influential Business Leaders, is the market's most comprehensive product of people you should know in the business community. The 500 includes business leaders and executives who have founded or are running significant companies in terms of number of jobs, key products and services, experts who raise the level of the industry here and beyond and those who lead in the business community. The 500 is selected by the San Diego Business Journal newsroom.
Jennifer Strickland
CEO, Millennium Health
Jennifer Strickland is CEO of Millennium Health. Prior to becoming CEO, Strickland was Millennium's chief operations officer, overseeing laboratory and commercial operations, among other things. She has been with Millennium in varying capacities since 2011. Recent company accomplishments include the launch of a new genetics brand and new genetics products. Strickland holds a doctor of pharmacy degree and is published in the areas of pain management and palliative care.
ALMA MATER: University of Florida
PERSONAL TRIUMPH: "I believe mentorship is key to grooming our next generation of scientists, so becoming a Big Sister with Big Brothers Big Sisters of San Diego was an important milestone in my life."
BUSINESS ADVICE: Be passionate and fearless.