MONEY
SD 500: Jeb Spencer
Tuesday, January 16, 2018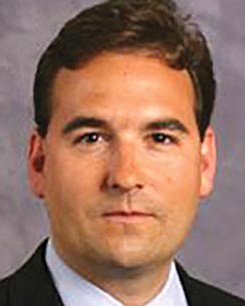 The San Diego 500, The Book of Influential Business Leaders, is the market's most comprehensive product of people you should know in the business community. The 500 includes business leaders and executives who have founded or are running significant companies in terms of number of jobs, key products and services, experts who raise the level of the industry here and beyond and those who lead in the business community. The 500 is selected by the San Diego Business Journal newsroom.
Jeb Spencer
Co-founder and Managing Partner, TVC Capital
Jeb Spencer, co-founder and managing partner of TVC Capital, invests in software and software-enabled services firms with at least $2.5 million in revenue. At TVC he works with management to professionalize and increase growth at software companies. His investment successes include the sale of Accordent Technologies to Polycom Inc., Del Mar Datatrac to Fiserv Inc., TechnoCom Mobility to Kapsch, and TechnoCom MRM to CalAmp Corp. He was co-founder, president and board member of Backwire.com Inc., which was acquired by Cricket Communications Inc. He is on the board of directors of Ellie Mae, ReverseVision, Levels Beyond, TechnoCom Corp., Halo Business Intelligence, Centage Corp., EdgeWave, MediaPlatform and Docupace.
ALMA MATER: Boston College, Oxford University, Harvard Business School
POLITICAL HISTORY: He was a White House intern for President George H.W. Bush and held leadership roles in the Republican National Committee and in the Dole/Kemp presidential campaign.
WORDSMITH: He served as editor of the Harbus News, the student newspaper at Harvard Business School.