LEADING INDUSTRIES
SD 500: Henry Schubach
Tuesday, January 16, 2018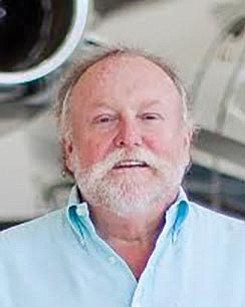 Henry Schubach
President and Owner, Schubach Aviation
Henry Schubach has led the jet charter market in San Diego for over 25 years. His company grew from a single airplane to a fleet of 16 jets with worldwide operating authority. A certified professional pilot, Schubach has personally flown many of San Diego's business leaders for more than 20 years. Schubach, who no longer flies professionally, is heavily involved in the San Diego community. In 2017, Schubach Aviation has donated one cent of every mile flown to San Diego Charities, Promises2Kids, which aims to create a brighter future for foster children; Shelter to Soldiers, pairing post-9/11 combat veterans together with trained, rescue dogs to help both recover and move forward; and the Immunotherapy Foundation.
FUN FACT: Schubach is a former competitive skier.
ADVICE: Schubach's father always told him to, "Keep the focus on offering the best service you can at a price that works for the client and the company. You don't need to overcomplicate things or worry about what anyone else is doing."
AFTER HOURS: Enjoys collecting vintage cars.