CIVIC
SD 500: Donald Stump
Tuesday, January 16, 2018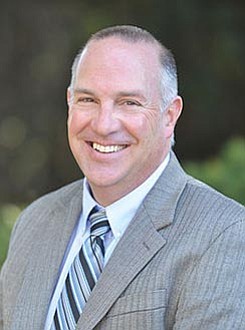 The San Diego 500, The Book of Influential Business Leaders, is the market's most comprehensive product of people you should know in the business community. The 500 includes business leaders and executives who have founded or are running significant companies in terms of number of jobs, key products and services, experts who raise the level of the industry here and beyond and those who lead in the business community. The 500 is selected by the San Diego Business Journal newsroom.
Donald Stump
President and CEO, orth County Lifeline
Donald Stump joined North County Lifeline as its executive director in 2007. The nonprofit first began in 1969 as a drop-in center for troubled youth and has since expanded its outreach to the farthest corners of San Diego. Stump has more than 30 years of experience working with nonprofit organizations that serve youth and families. Before Stump came to Lifeline, he worked with the Preuss School UCSD and with San Diego Youth Services. He has served as an advisor and trainer at the University of San Diego's nonprofit leadership program. Stump remains active in community groups.
ALMA MATER: Texas Tech University, Boston College
BUCKET LIST: Write a book.
ADVICE: Life's a marathon, not a sprint. Hire and support good people to work with and give them the authority and tools to do their job well.
AFTER HOURS: He enjoys swimming.
OUTREACH: He serves on the Board of Directors for orth County Health Services.