MONEY
SD 500: Debra Schwartz
Originally published January 16, 2018 at 7:35 a.m., updated January 16, 2018 at 7:35 a.m.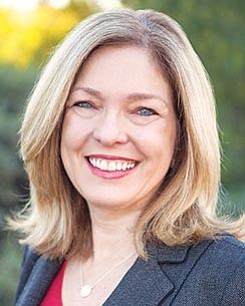 The San Diego 500, The Book of Influential Business Leaders, is the market's most comprehensive product of people you should know in the business community. The 500 includes business leaders and executives who have founded or are running significant companies in terms of number of jobs, key products and services, experts who raise the level of the industry here and beyond and those who lead in the business community. The 500 is selected by the San Diego Business Journal newsroom.
Debra Schwartz
CEO, Mission Federal Credit Union
Debra Schwartz is president and CEO of Mission Federal Credit Union. It's a post she has held since 2008. Her overall experience in the financial services world spans more than 25 years and includes senior executive positions as CFO and executive vice president, as well as other operational and leadership positions at various California financial institutions. She serves on civic, industry and nonprofit boards, including the executive committee of Junior Achievement of San Diego County.
ALMA MATER: State University of New York, MBA from University of Southern California
BUCKET LIST: She would like to spend a summer visiting every baseball park in the country.
FAVORITE: Osteria Romantica
BUSINESS ADVICE: "Be tenacious."