LIFESTYLE
SD 500: David Spatafore
Tuesday, January 16, 2018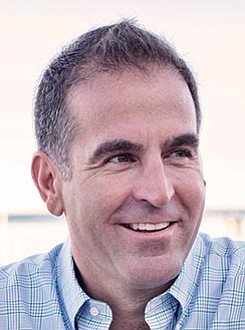 The San Diego 500, The Book of Influential Business Leaders, is the market's most comprehensive product of people you should know in the business community. The 500 includes business leaders and executives who have founded or are running significant companies in terms of number of jobs, key products and services, experts who raise the level of the industry here and beyond and those who lead in the business community. The 500 is selected by the San Diego Business Journal newsroom.
David Spatafore
Principal, Blue Bridge Hospitality
Blue Bridge Hospitality, David Spatafore's flourishing Coronado dining collective in 2016 debuted Liberty Public Market, a 22,000 square-foot culinary mecca in Point Loma's Liberty Station. Spatafore has spent the past 20 years creating mostly Coronado-based gourmet food joints, ranging from the MooTime Creamery and Lil' Piggy's Bar-B-Q , to the full service farm to table Leroy's Kitchen + Lounge. In 2014, he ventured into the upscale contemporary dining arena with Stake Chophouse & Bar, a sophisticated steakhouse in the heart of Coronado.
ENJOYS MOST: "The people I work with and the fact that every day is different and creative."
TOUGHEST CHALLENGE: Business growing pains of being too big to be small, yet too small to be big.
BEST ADVICE: Make sure you are doing something you genuinely enjoy and have fun doing.
FUN FACT: "I start every day with a paddle in the ocean."