REAL ESTATE
SD 500: David Malmuth
Tuesday, January 16, 2018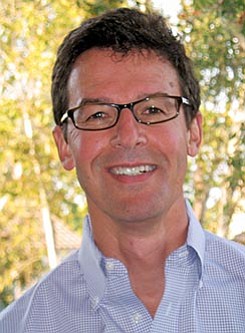 The San Diego 500, The Book of Influential Business Leaders, is the market's most comprehensive product of people you should know in the business community. The 500 includes business leaders and executives who have founded or are running significant companies in terms of number of jobs, key products and services, experts who raise the level of the industry here and beyond and those who lead in the business community. The 500 is selected by the San Diego Business Journal newsroom.
David Malmuth
Partner, I.D.E.A. Partners LLC
With business partner Pete Garcia, David Malmuth heads I.D.E.A. Partners LLC, which aims to transform part of the East Village into a district for innovation, design, education and the arts. The firm is spearheading a downtown mixed-use project with Lowe Enterprises. IDEA1, a six-story mixed use project, was scheduled to open in December 2017. He also heads his own eponymous firm. His earlier involvement with transformative urban projects included the redevelopment of the New Amsterdam Theater in New York's Time Square, when he managed corporate real estate for the Walt Disney Co., and development of the Hollywood and Highland project in Los Angeles.
ALMA MATER: Claremont McKenna College, Stanford University
PASSION: Leading projects that catalyze positive change, unleash optimism and drive prosperity.