MONEY
SD 500: Damian McKinney
Tuesday, January 16, 2018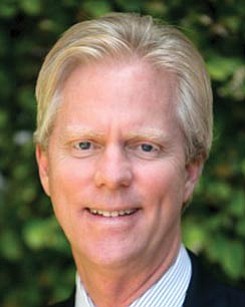 The San Diego 500, The Book of Influential Business Leaders, is the market's most comprehensive product of people you should know in the business community. The 500 includes business leaders and executives who have founded or are running significant companies in terms of number of jobs, key products and services, experts who raise the level of the industry here and beyond and those who lead in the business community. The 500 is selected by the San Diego Business Journal newsroom.
Damian McKinney
President and CEO, McKinney Capital and Advisory
Damian McKinney has been President and CEO of McKinney Capital Group since September of 2010 and was involved in the acquisition of properties that are valued at more than $500 million. In June 2017, McKinney conducted a rebrand, merging his two sister companies, McKinney Advisory Group and McKinney Capital Group into one. This year, Damian McKinney was recognized by the San Diego Leadership Forum for his contributions in Servant Leadership in communities locally and globally.
ALMA MATER: University of Southern California
BUCKET LIST: Would like to go on a pilgrimage to Israel to connect with his Catholic roots.
ADVICE: "Find purpose and passion in what you do both personally and professionally and then apply these in a servant-led life."
AFTER HOURS: He enjoys spending any and all time with his children and grandchildren.
OUTREACH: Is known as a philanthropic leader in the San Diego community, most notably for his work as an advocate for children with disabilities.