REAL ESTATE
SD 500: Cuyler McGinley
Tuesday, January 16, 2018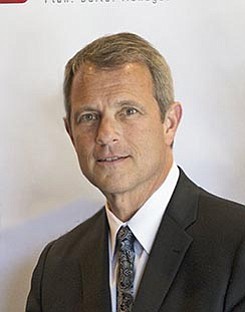 The San Diego 500, The Book of Influential Business Leaders, is the market's most comprehensive product of people you should know in the business community. The 500 includes business leaders and executives who have founded or are running significant companies in terms of number of jobs, key products and services, experts who raise the level of the industry here and beyond and those who lead in the business community. The 500 is selected by the San Diego Business Journal newsroom.
Cuyler McGinley
Vice President, Hensel Phelps
Cuyler McGinley is the Southern California District Manager and vice president for Hensel-Phelps, which has completed over 60 projects in San Diego, including the Hilton La Jolla Torrey Pines and the U.S. Federal Courthouse. The company's current two downtown projects include the 400-room InterContinental Hotel and the Broadstone Makers Quarter apartment complex in East Village. Under his leadership, the company grossed $351 million in revenue in 2015.
FUN FACT: Received the Patriot Award from the Employer Support of the Guard and Reserves organization.