TECHNOLOGY
SD 500: Brendan J. Smith
Tuesday, January 16, 2018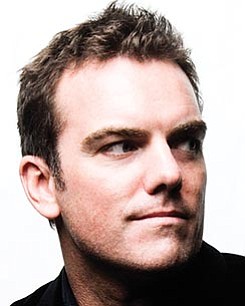 The San Diego 500, The Book of Influential Business Leaders, is the market's most comprehensive product of people you should know in the business community. The 500 includes business leaders and executives who have founded or are running significant companies in terms of number of jobs, key products and services, experts who raise the level of the industry here and beyond and those who lead in the business community. The 500 is selected by the San Diego Business Journal newsroom.
Brendan J. Smith
CEO, Motive Interactive
Brendan Smith is founder of Motive Interactive, an advertising platform that handles user acquisition for major brands. Now based in Sorrento Valley, the company began as an online digital marketing company but transitioned into mobile advertising in 2011. For the past four years, the company has made Inc. magazine's annual Inc. 5000 ranking of fastest-growing private companies. Prior to founding Motive, Smith was senior business development manager for NetCreations Inc. He is a founding member of the Interactive Advertising Bureau (IAB) Lead Generation Committee and The Online Lead Generation Association (OLGA).
ALMA MATER: West Virginia University
HOBBIES: Action sports, surfing, mountaineering, snowboarding, marathon running, adventure racing, motocross, adventure travel and photography.