MONEY
SD 500: Bill Maris
Tuesday, January 16, 2018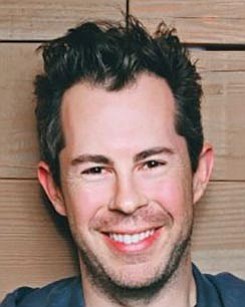 The San Diego 500, The Book of Influential Business Leaders, is the market's most comprehensive product of people you should know in the business community. The 500 includes business leaders and executives who have founded or are running significant companies in terms of number of jobs, key products and services, experts who raise the level of the industry here and beyond and those who lead in the business community. The 500 is selected by the San Diego Business Journal newsroom.
Bill Maris
Founder, Section 32
Bill Maris, a prominent venture capitalist in North County and founder of VC firm Section 32, is best known for his role as founder and first CEO of Google Ventures (GV). With $3 billion under management and investments in Uber and Nest, GV was one of the hottest venture funds in Silicon Valley under his leadership. He grew the team from one to over 70, with seven offices, two continents, and 400 investments. Now, Maris has raised $150 million for his first fund at Section 32, and already has 15 startups in its portfolio. Although rumors have circulated that Maris will focus on technology and life science investments, he's recently declared that he's interested in technologies in every field. Before GV and Section 32, Maris founded Calico, a multi-billion dollar company whose mission is to understand and influence the genetic basis of aging.
ALMA MATER: Middlebury College, B.A. in Neuroscience
STARTUP GRIND: His first venture, a web hosting company called Burlee.com, was funded with credit cards and run from a one-bedroom apartment in Burlington, Vermont. Surrounded by homemade servers, Maris used to sleep on the floor next to his desk, using a rug as a blanket.
FAMILY: In 2014, Maris married singer/songwriter Tristan Prettyman.