PROFESSIONAL SERVICES
SD 500: Andrew Serwin
Originally published January 16, 2018 at 7:50 a.m., updated January 16, 2018 at 7:50 a.m.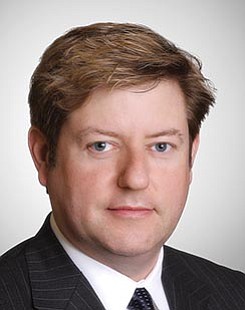 Andrew Serwin
Co-chair, Privacy and Data Protection Practice, Morrison Foerster
Andrew Serwin is co-chair of Morrison & Foerster's market-leading Global Privacy and Data Security Group and is an internationally recognized thought leader in the fields of privacy, cybersecurity, information governance, and information sharing. He provides global advice to a number of emerging and Fortune 500 companies and handles some of the highest-profile data security incidents, as well as privacy enforcement and litigation matters. He is the only law firm lawyer ever included in Security Magazine's prestigious "25 Most Influential Industry Thought Leaders."
ALMA MATER: University of California, San Diego, University of San Diego School of Law
BEST PART: Helping companies solve difficult problems.
BEST ADVICE: "Try to figure out what your customers will need, not what they currently want."
FUN FACT: He's a stress baker.
BUCKET LIST: Wants to write a novel.