TECHNOLOGY
SD 500: Alex Sun
Tuesday, January 16, 2018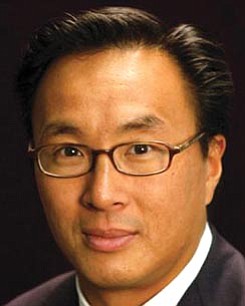 The San Diego 500, The Book of Influential Business Leaders, is the market's most comprehensive product of people you should know in the business community. The 500 includes business leaders and executives who have founded or are running significant companies in terms of number of jobs, key products and services, experts who raise the level of the industry here and beyond and those who lead in the business community. The 500 is selected by the San Diego Business Journal newsroom.
Alex Sun
President and CEO, Mitchell International Inc.
CEO Alex Sun joined Mitchell International Inc. in 2001 and became CEO in 2008. Mitchell provides technology and information solutions to the property and casualty insurance industry. Its products help accelerate and assist claims management, medical bill reviews, and verified collision repair estimates. Under his leadership, the company has grown to more than 1,700 associates and annual revenues around $300 million. He expanded its focus from collision repair to include medical and workers' compensation. He is on the board of the Gillispie School in La Jolla.
ALMA MATER: The University of Chicago
RECENT HONOR: In 2016, he was named the San Diego EY Entrepreneur of the Year.