PROFESSIONAL SERVICES
SD 500: Adam Svet
Tuesday, January 16, 2018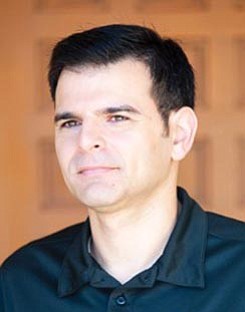 The San Diego 500, The Book of Influential Business Leaders, is the market's most comprehensive product of people you should know in the business community. The 500 includes business leaders and executives who have founded or are running significant companies in terms of number of jobs, key products and services, experts who raise the level of the industry here and beyond and those who lead in the business community. The 500 is selected by the San Diego Business Journal newsroom.
Adam Svet
CEO, Eastridge Workforce Solutions
Adam Svet became CEO in March for Eastridge, which develops strategic workforce management programs, innovative technology platforms, and comprehensive staffing solutions. Prior to serving as CEO, he built the company's professional services segments. His civic involvement includes serving on the board of Second Chance and the San Diego Regional Economic Development Foundation.
ALMA MATER: University of Southern California Law School, University of San Diego
BUCKET LIST: Build a house.
TOUGHEST : Transitioning to the role of CEO
BUSINESS ADVICE: "Remain a student, keep learning."
FUN FACT: Watches comedy clips for at least five minutes every night to end the day. "Saturday Night Live" is his "go to."