Northrop Grumman Gets $172.7M U.S. Air Force Contract
Monday, January 15, 2018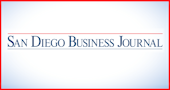 The U.S. Air Force awarded Northrop Grumman Corp. a $172.7 million contract for its Battlefield Airborne Communications Node, known as BACN for short.
BACN is a communications relay flown aboard an autonomous Global Hawk jet or a converted business jet. It allows disparate communications systems to connect with one another. The newly signed deal calls for Northrop Grumman (NYSE: NOC) to provide payload operation as well as support for payload equipment and services. Northrop has provided the equipment for several years.
Northrop has had contracts to provide the specialized communications equipment for several years. Work on the contract will be performed in San Diego and last through January 2019.
Some $56 million of the funds will come from the Pentagon's war-fighting budget, known as Overseas Contingency Operations.
The award, announced Jan. 12, is a sole-source acquisition.
The Air Force Life Cycle Management Center of Hanscom Air Force Base, Massachusetts awarded the deal.