ICONS - LEGACY
SD 500: Ralph Rubio
Thursday, January 11, 2018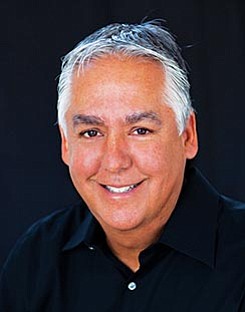 The San Diego 500, The Book of Influential Business Leaders, is the market's most comprehensive product of people you should know in the business community. The 500 includes business leaders and executives who have founded or are running significant companies in terms of number of jobs, key products and services, experts who raise the level of the industry here and beyond and those who lead in the business community. The 500 is selected by the San Diego Business Journal newsroom.
Ralph Rubio
Co-founder, Rubio's Restaurants Inc.
Rubio opened a restaurant in 1983 in Pacific Beach and began turning the fish taco into an iconic staple of San Diego cuisine. Rubio's no longer carries a formal executive title but remains active in the menu planning of Carlsbad-based Rubio's Restaurants, which now operates more than 200 locations in five Western states and recently made its first East Coast incursion with new restaurants in Florida. He is a champion of his alma mater, SDSU, and his hometown.