PROFESSIONAL SERVICES
SD 500: Trindle Reeves
Wednesday, January 10, 2018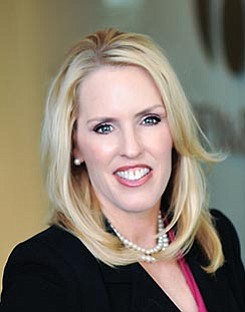 The San Diego 500, The Book of Influential Business Leaders, is the market's most comprehensive product of people you should know in the business community. The 500 includes business leaders and executives who have founded or are running significant companies in terms of number of jobs, key products and services, experts who raise the level of the industry here and beyond and those who lead in the business community. The 500 is selected by the San Diego Business Journal newsroom.
Trindl Reeves
Principal and Chief Sales Officer, Marsh & McLellan Agency LLC (West Region)
Trindl Reeves, a principal for Barney & Barney since 2006, has more than 25 years of experience in the insurance industry. She has expertise in risk management along with health and welfare consulting. She became chief sales officer in 2010 and began overseeing a companywide sales effort. She serves on the management committee and the Marsh & McLennan Insurance Agency's national strategic leadership team. She is active in several organizations, including the San Diego County YMCA, San Diego Regional EDC, CONNECT, and Biocom. In March 2017,
ALMA MATER: UC Irvine (B.A., Psychology)
PASSION: Leading the firm's Growth in Relationships and Opportunities for Women (GROW) initiative.
INTERESTING START: Her grandmother suggested she give insurance a try as a career, because all the insurance people she knew were happy.
FUN FACT: She was on the UC Irvine track and field team.