LIFESTYLE
SD 500: Robert A. Rauch
Wednesday, January 10, 2018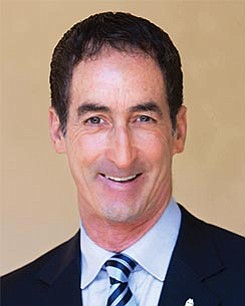 The San Diego 500, The Book of Influential Business Leaders, is the market's most comprehensive product of people you should know in the business community. The 500 includes business leaders and executives who have founded or are running significant companies in terms of number of jobs, key products and services, experts who raise the level of the industry here and beyond and those who lead in the business community. The 500 is selected by the San Diego Business Journal newsroom.
Robert A. Rauch
President and CEO, RAR Hospitality
Robert "Bob" Rauch is the President and CEO of RAR Hospitality, a hotel management and consulting business. He has more than 40 years of hospitality-related management experience with a certification in Hotel Administration. Rauch has served as chairman of numerous tourism organizations nationally and locally and is editorial advisor and board member for CCR-Magazine and Destination Elite as well as serving Hotel News Now and other publications as contributing editor. Bob has been directly involved in developing several hotels including the Del Mar Marriott, Hilton Hotel Gaslamp Plaza and Hilton Garden Inn Carlsbad. In 2017, one of his properties, Marriott Fairfield Inn and Suites in San Marcos, introduced a concierge robot named Hubbert, a two-foot tall stainless steel "Relay Robot" that uses Geomapping and sensors to deliver towels, snacks, drinks and bathing products to any door in the hotel.
ALMA MATER: Arizona State University
TRAVEL: Has visited China.
ADVICE: "Work hard, play hard, don't sweat the small stuff."
AFTER HOURS: Enjoys playing baseball, basketball, running, cycling and golf.