PROFESSIONAL SERVICES
SD 500: Paul Robinson
Wednesday, January 10, 2018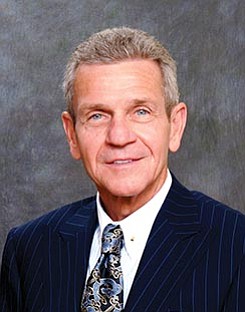 The San Diego 500, The Book of Influential Business Leaders, is the market's most comprehensive product of people you should know in the business community. The 500 includes business leaders and executives who have founded or are running significant companies in terms of number of jobs, key products and services, experts who raise the level of the industry here and beyond and those who lead in the business community. The 500 is selected by the San Diego Business Journal newsroom.
Paul Robinson
Senior Partner, Hecht Solberg Robinson Goldberg & Bagley LLP
Paul Robinson became senior partner for Hecht Solberg Robinson Goldberg and Bagley, a practice that emphasizes land use, environmental and government law, in 1980. In 2017, Robinson was honored in Best Lawyers in America for his practice of Real Estate Law and Land Use and Zoning Law. Prior to forming the partnership, Robinson worked as a deputy city attorney for five years and worked for Mayor Pete Wilson for two years. He has been appointed and reappointed to numerous government boards, including the San Diego County Regional Airport Authority and the Mission Bay Park Committee. He also serves as chair of the Lincoln Club of San Diego.
ALMA MATER: San Diego State University
CAR: Drives a BMW M5.
ADVICE: "Concentrate on the important issues."
AFTER HOURS: Enjoys running and exercising.
OUTREACH: Contributes to SDSU and USD School of Law.