LIFESTYLE
SD 500: Michael Rosen
Wednesday, January 10, 2018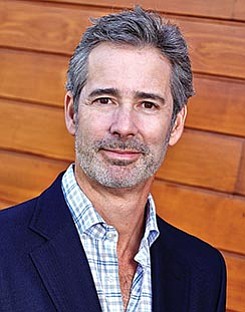 The San Diego 500, The Book of Influential Business Leaders, is the market's most comprehensive product of people you should know in the business community. The 500 includes business leaders and executives who have founded or are running significant companies in terms of number of jobs, key products and services, experts who raise the level of the industry here and beyond and those who lead in the business community. The 500 is selected by the San Diego Business Journal newsroom.
Michael Rosen
CEO, Context Capital Management LLC
Michael Rosen is best known as a restaurateur, opening Juniper and Ivy and the Crack Shack in Little Italy in 2013 and 2015 respectively. The Crack Shack has grown its brand and is expanding to new locations such as recent opening in Encinitas and planned expansion to Century City, Pasadena and Santa Barbara. Rosen also CEO of Context Capital Management, an SEC-registered alternative asset management firm. The firm specializes in fixed income and relative-value strategies with a focus on event-driven credit trades. He is the director of Reality Shares, a group of entrepreneurial industry veterans who focus solely on dividend growth investing.
ALMA MATER: University of Rochester
FUN FACT: Has a tattoo of a corkscrew.
ADVICE: "Spend less time worrying about the risk of doing things and more time worrying about the risk of not doing things."
AFTER HOURS: Enjoys golf, cycling and good wine.
OUTREACH: Is trustee of the University of Rochester.