LEADING INDUSTRIES
SD 500: Matthew Rattner
Wednesday, January 10, 2018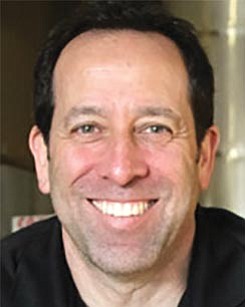 The San Diego 500, The Book of Influential Business Leaders, is the market's most comprehensive product of people you should know in the business community. The 500 includes business leaders and executives who have founded or are running significant companies in terms of number of jobs, key products and services, experts who raise the level of the industry here and beyond and those who lead in the business community. The 500 is selected by the San Diego Business Journal newsroom.
Matthew Rattner
President, Karl Strauss Brewing Co.
Matthew Rattner, longtime president and co-founder of Karl Strauss Brewing Co., took a leadership role in a much more buttoned-up type of business this year: banking. Rattner is chairman of the board of directors at the proposed Endeavor Bank, which has received preliminary approval from the Federal Deposit Insurance Corp. to open once it raises at least $25 million and fulfills some other requirements. The bank appears slated to become one of only a handful across the nation to open since the financial crisis, when de novo bank creation essentially ceased. Rattner sees an opportunity to provide "consultative" banking to businesses, the kind of service that was once easy to find locally as someone running a small business but has become less accessible as banking has consolidated. That dearth, he said, inspired him to get involved with Endeavor. Back in beer world, this year at Karl Strauss Rattner helped establish the brewing company's distribution arm, which has begun delivery of some local and independently owned craft beer brands.
ALMA MATER: Stanford University
NATIVE OF: San Francisco
LEGACY: Helped start San Diego craft beer scene.