CIVIC
SD 500: Lori Holt Pfeiler
Wednesday, January 10, 2018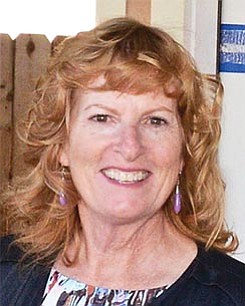 The San Diego 500, The Book of Influential Business Leaders, is the market's most comprehensive product of people you should know in the business community. The 500 includes business leaders and executives who have founded or are running significant companies in terms of number of jobs, key products and services, experts who raise the level of the industry here and beyond and those who lead in the business community. The 500 is selected by the San Diego Business Journal newsroom.
Lori Holt Pfeiler
President and CEO, San Diego Habitat for Humanity
Lori Holt Pfeiler is president and CEO of Habitat for Humanity, helping to build homes for those in need. It's a post she has held since 2012. Prior to her current job, Pfeiler served as chairwoman of the San Diego Association of Governments. She also previously served as associate vice president of The San Diego Foundation's Regional Vision Initiative. She was elected to the Escondido City Council for two terms and was elected mayor of Escondido in 2002, a position she held for three four-year terms.
ALMA MATER: National University, California State University San Marcos
BUCKET LIST: Bike across America.
FUN FACT: I like to shop on just one day, Black Friday.
BUSINESS ADVICE: "Keep your Rolodex up to date."