LEADING INDUSTRIES
SD 500: Lada Rasochova
Wednesday, January 10, 2018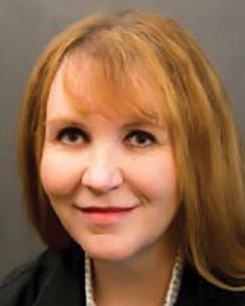 The San Diego 500, The Book of Influential Business Leaders, is the market's most comprehensive product of people you should know in the business community. The 500 includes business leaders and executives who have founded or are running significant companies in terms of number of jobs, key products and services, experts who raise the level of the industry here and beyond and those who lead in the business community. The 500 is selected by the San Diego Business Journal newsroom.
Lada Rasochova
Executive Director, California Institute for Innovation and Development
Lada Rasochova has been involved with the commercialization of pharmaceutical and biotechnology products for the past 20 years. In particular, she's founded The Rady Venture Fund and StartRAccelorator. She also is founder and CEO of Dermala Inc., a spin-out from the UC San Diego that combines the human microbiome science with dermatology and tech to develop consumer products for acne, eczema and aging skin. A microbiologist/virologist by training, Rasochova received her Ph.D. in Molecular, Cellular, and Developmental Biology from the Iowa State University and MBA from UC San Diego. An inventor with 20 patents, Rasochova is also an author of many publications and a recipient of several national and international awards.
ALMA MATER: University of Wisconsin, UC San Diego
TRAVEL: Rasochova visits her home country, the Czech Republic.
ADVICE: "Execution is key."
AFTER HOURS: She enjoys reading up on new scientific news.