MONEY
SD 500: Joel L. Reed
Wednesday, January 10, 2018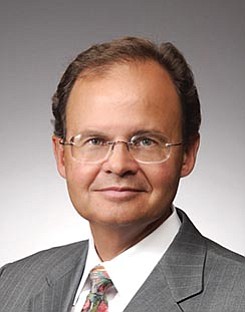 The San Diego 500, The Book of Influential Business Leaders, is the market's most comprehensive product of people you should know in the business community. The 500 includes business leaders and executives who have founded or are running significant companies in terms of number of jobs, key products and services, experts who raise the level of the industry here and beyond and those who lead in the business community. The 500 is selected by the San Diego Business Journal newsroom.
Joel L. Reed
Managing Principal, RA Capital Advisors LLC
Joel Reed is the Managing Principal of investment bank RA Capital Advisors LLC. With more than 40 years of financial expertise and experience, he began his career as a public accountant for eight years. Reed moved to financial executive positions with Corp.s, investment management and financial advisory firms before founding RA Capital, he was a founding member of Relational Groups investment management firm, which grew to $4 billion by 2005. Reed has served on a number of boards for public and private Corp.s, including currently serving as a director of Clark Reliance Corp.
ALMA MATER: Oklahoma State University
FUN FACT: Been to 172 countries and counting.
ADVICE: "Be honest in all dealings. Life is too short to cut ethical corners."
AFTER HOURS: Enjoys hiking and traveling.
OUTREACH: An endowed chair for the UC San Diego Music Department, he's an inaugural donor for the Arts and Humanities' Institute for Practical Ethics.