HEALTH & SCIENCE
SD 500: Joe Panetta
Wednesday, January 10, 2018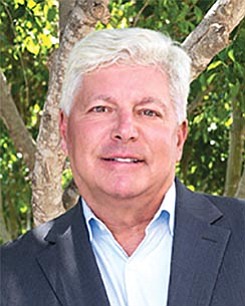 The San Diego 500, The Book of Influential Business Leaders, is the market's most comprehensive product of people you should know in the business community. The 500 includes business leaders and executives who have founded or are running significant companies in terms of number of jobs, key products and services, experts who raise the level of the industry here and beyond and those who lead in the business community. The 500 is selected by the San Diego Business Journal newsroom.
Joe Panetta
President and CEO, Biocom
Joe Panetta is the CEO of Biocom, an association for life science companies and service providers, since 1999. In addition to his San Diego headquarters, Panetta recently opened offices in Los Angeles and Tokyo, as well as expanding membership to 235 firms in the Bay Area and creating partnerships with AusBio in Australia and the city of Kobe, Japan, to further international life science ties with California. In 2016, Joe Panetta was recognized for "Visionary Leader" for the UPAC Leadership Award and in 2017 received the 2017 LEAD San Diego's Ronald Kendrick Memorial Award for Regional Collaboration.
ALMA MATER: LeMoyne College, University of Pittsburgh
BUCKET LIST: Would like to learn how to speak Japanese.
ADVICE: "I was told to hire people who are smarter than me and work hard. Then, get out of their way unless they need my advice."
AFTER HOURS: He enjoys collecting watches.
OUTREACH: Partners with the American Cancer Society and co-chaired their past two annual galas.