CIVIC
SD 500: Jack Raymond
Wednesday, January 10, 2018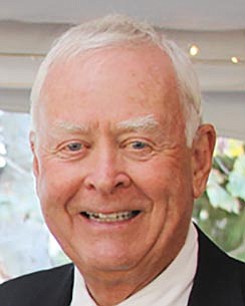 The San Diego 500, The Book of Influential Business Leaders, is the market's most comprehensive product of people you should know in the business community. The 500 includes business leaders and executives who have founded or are running significant companies in terms of number of jobs, key products and services, experts who raise the level of the industry here and beyond and those who lead in the business community. The 500 is selected by the San Diego Business Journal newsroom.
Jack Raymond
CEO, the Raymond Cos.
Jack Raymond founded the Raymond Cos., which focuses on land development, investment and management. He has long been active in the North County community, serving on the boards of dozens of nonprofits focused on education, economic development, and other causes. He is a past president of the Escondido Chamber of Commerce and the Escondido Elementary School Board, and he was the founder and Chairman of the Escondido Charitable Foundation. He is a retired U.S. Army Reserve officer who worked tirelessly to establish the San Marcos campus of California State University.
ALMA MATER: Cornell University
HIS PHILOSOPHY: "In many ways, philanthropy is the best and most efficient way to meet social challenges. I want to be a part of that and do what I can to help people, and enhance the environment."
SPECIAL TRIBUTE: Cal State University San Marcos conferred him with an honorary degree of Doctor of Humane Letters.