PROFESSIONAL SERVICES
SD 500: Heather S. Riley
Wednesday, January 10, 2018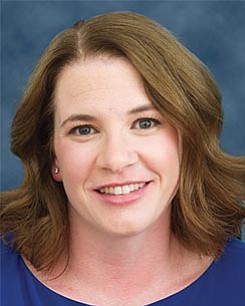 The San Diego 500, The Book of Influential Business Leaders, is the market's most comprehensive product of people you should know in the business community. The 500 includes business leaders and executives who have founded or are running significant companies in terms of number of jobs, key products and services, experts who raise the level of the industry here and beyond and those who lead in the business community. The 500 is selected by the San Diego Business Journal newsroom.
Heather S. Riley
Partner, Allen Matkins
Heather Riley has been a partner in the San Diego office Allen Matkins since 2006. Her practice focuses on land use and environmental matters, with a particular focus on writ litigation. She is considered an expert in the California Environmental Quality Act and has defended numerous private clients and public entities in land use and environmental actions in state and federal courts. In 2016, Riley became the president of the SDBA, her most recent project being the setting up of an online resource on legal information for local residents in 2017. Riley was also recently appointed as one of five new senior real estate executives by the University of San Diego's School of Business Burnham-Moores Center for Real Estate.
ALMA MATER: Albany Law School of Union University
ADVICE: "Be on time, come prepared, listen and take good notes."
AFTER HOURS: She's an avid reader.
OUTREACH: Serves as the founding Member of the Allen Matkins Community Outreach Committee and Advisory Board Member of Rachel's Women's Center.