TECHNOLOGY
SD 500: Grace Pedigo
Wednesday, January 10, 2018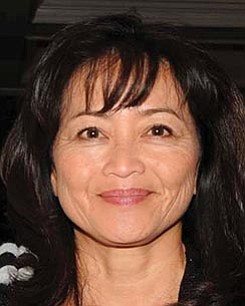 The San Diego 500, The Book of Influential Business Leaders, is the market's most comprehensive product of people you should know in the business community. The 500 includes business leaders and executives who have founded or are running significant companies in terms of number of jobs, key products and services, experts who raise the level of the industry here and beyond and those who lead in the business community. The 500 is selected by the San Diego Business Journal newsroom.
Grace Pedigo
Co-Founder, COO and CFO, Southland Technology Inc.
Grace Pedigo and her husband Robert founded Southland Technology in 2001. The company has a vast array of hardware, software and peripherals for corporate Information Technology and Audio Visual solutions. Video products range from video conferencing, presentations, video walls and digital signage. She has helped grow Southland Technology to 2015 revenues of $45.8 million and 65 employees.
HIGH RANKINGS: The company is the fifth largest minority-owned and fifth largest woman-owned business in San Diego County.
HOBBY: Deep sea fishing.