LEADING INDUSTRIES
SD 500: Garry Ridge
Wednesday, January 10, 2018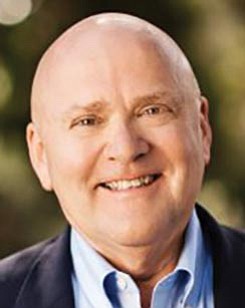 The San Diego 500, The Book of Influential Business Leaders, is the market's most comprehensive product of people you should know in the business community. The 500 includes business leaders and executives who have founded or are running significant companies in terms of number of jobs, key products and services, experts who raise the level of the industry here and beyond and those who lead in the business community. The 500 is selected by the San Diego Business Journal newsroom.
Garry Ridge
CEO, WD-40 Co.
A native of Australia, Garry Ridge now serves on the board of governors of The San Diego Foundation, and on the University of San Diego's School of Business Administration board of advisors. Ridge, who calls himself the "chief" of the WD-40 "tribe" began at WD-40 Co. in 1987 and was named CEO in 1997. A big believer in creating lasting memories in his staff's minds every day, he attributes this as the key to having built the company's success during his 22-year tenure. In 2017, Inc. magazine named Ridge fourth on the World's Top Ten CEOs that totally lead in a unique way. Before joining WD-40 Co, he served in upper management posts including vice president of international sales, where he worked in more than 50 countries. He teaches leadership development, talent management and succession planning at the University of San Diego's Business School.
ALMA MATER: Sydney Technical College, University of San Diego
BUCKET LIST: To make a bucket list.
ADVICE: Leadership is not about being in charge, leadership is about taking care of those in your charge."
OUTREACH: Supports The San Diego Foundation.