ICONS - LEGACY
SD 500: Ernest Rady
Wednesday, January 10, 2018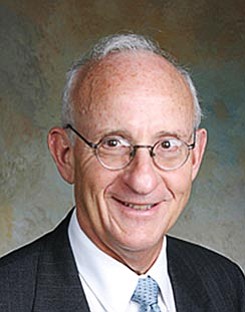 The San Diego 500, The Book of Influential Business Leaders, is the market's most comprehensive product of people you should know in the business community. The 500 includes business leaders and executives who have founded or are running significant companies in terms of number of jobs, key products and services, experts who raise the level of the industry here and beyond and those who lead in the business community. The 500 is selected by the San Diego Business Journal newsroom.
Ernest Rady
Founder and CEO, American Assets Inc.
Rady, a Canadian by birth, founded several financial services and real estate firms, the most prominent of which, Westcorp, was bought by banking giant Wachovia for $3.8 billion in 2005. The Radys are among the most generous philanthropists in the region. Gifts include more than $200 million to the San Diego Children's Hospital, which bears the Rady name; and more than $150 million to UC San Diego, including the initial gift to create the Rady School of Management.