CIVIC
SD 500: Debra Rosen
Wednesday, January 10, 2018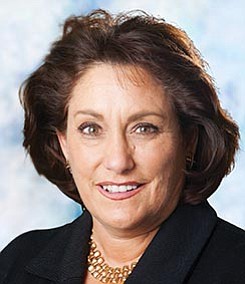 The San Diego 500, The Book of Influential Business Leaders, is the market's most comprehensive product of people you should know in the business community. The 500 includes business leaders and executives who have founded or are running significant companies in terms of number of jobs, key products and services, experts who raise the level of the industry here and beyond and those who lead in the business community. The 500 is selected by the San Diego Business Journal newsroom.
Debra Rosen
President and CEO, North San Diego Business Chamber
Debra Rosen came to the North San Diego Business Chamber in 2009. Since then it has been recognized as one of a few nationally accredited chambers in California. Recent accomplishments include aiding Operation Connect/Military Transition, which helps veterans secure jobs, and launching a 2017 tourism initiative to attract visitors to North County. Rosen annually hosts San Diego Business Week to inspire, empower and connect women in business.
ALMA MATER: San Diego State University
TRAVEL: Has visited Italy.
ADVICE: "In life, you will realize there is a role for everyone you meet. Some will test you, some will use you, some will love you, and some will teach you. But the ones who are truly important are the ones who bring out the best in you. They are the rare and amazing people who remind you why it's worth it."