PROFESSIONAL SERVICES
SD 500: Darren J. Robbins
Wednesday, January 10, 2018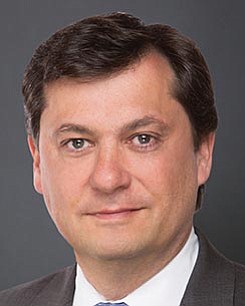 The San Diego 500, The Book of Influential Business Leaders, is the market's most comprehensive product of people you should know in the business community. The 500 includes business leaders and executives who have founded or are running significant companies in terms of number of jobs, key products and services, experts who raise the level of the industry here and beyond and those who lead in the business community. The 500 is selected by the San Diego Business Journal newsroom.
Darren J. Robbins
Partner, Robbins, Geller, Rudman & Dowd LLP
Darren J. Robbins is a partner at Robbins, Geller, Rudman & Dowd LLP. He has served as lead counsel in more than 100 securities class actions and has recovered billions of dollars for injured shareholders over the past two decades. Among his most recent accomplishments is a record-breaking recovery of $1.575 billion in a securities class action against Household International, also known as the HSBC Finance Corp. The case began in 2002 and took 14 years of litigation to resolve.
ALMA MATER: University of Southern California
CHARITABLE WORK: Created the George Barrett Social Justice Program at Vanderbilt University to advance social justice for the underserved and protect First Amendment Rights.