REAL ESTATE
SD 500: Ure Kretowicz
Tuesday, January 9, 2018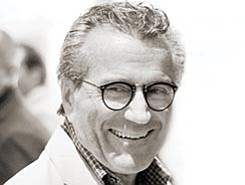 The San Diego 500, The Book of Influential Business Leaders, is the market's most comprehensive product of people you should know in the business community. The 500 includes business leaders and executives who have founded or are running significant companies in terms of number of jobs, key products and services, experts who raise the level of the industry here and beyond and those who lead in the business community. The 500 is selected by the San Diego Business Journal newsroom.
Ure Kretowicz
CEO and Chairman, Cornerstone Communities
Ure Kretowicz sets strategic direction, identifies markets, oversees land acquisition and works on financing for the prolific San Diego-based company. He began his real estate career in 1975 and in 1983 he co-founded Sunland Communities and Sunland Consolidated, Inc. He became a founding director of the Bank of Rancho Bernardo in 1992. In 1994, he established Cornerstone Communities Corp. He has served on the boards of the Juvenile Diabetes Research Foundation, the San Diego Building Industry Association and other civic and nonprofit groups, including the Ronald McDonald House and the San Diego Jewish Community Center.
ALMA MATER: San Diego State University, Harvard Business School
SIDELIGHT: He is a longtime minority owner, through Cove Equity, of the La Jolla Hotel.
DETERMINATION: He fought a 30-year battle against the California Coastal Commission to limit beach access through his blufftop La Jolla property.