LIFESTYLE
SD 500: Tom Karlo
Tuesday, January 9, 2018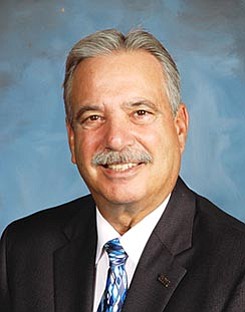 The San Diego 500, The Book of Influential Business Leaders, is the market's most comprehensive product of people you should know in the business community. The 500 includes business leaders and executives who have founded or are running significant companies in terms of number of jobs, key products and services, experts who raise the level of the industry here and beyond and those who lead in the business community. The 500 is selected by the San Diego Business Journal newsroom.
Tom Karlo
General Manager, KPBS
When Tom Karlo became KPBS' general manager in 2009, he merged the television, radio and digital departments into one content producing center. Under Karlo's leadership, the station created KPBS Evening Edition. The station won awards including the Walter Cronkite Award from the USC Annenberg School. He also spends much of his time in the community, building relationships with new and current donors and corporate partners.
ALMA MATER: San Diego State University
TOUGHEST CHALLENGE: Converging FM, TV and web teams into one news: department to keep up with media technology.
BEST ADVICE: Always surround yourself with good people and always put customers' needs first.
FUN FACT: After work, he works many fall weekends as a cameraman for NFL Films. Karlo has filmed 14 Super Bowls and won an Emmy for sports cinematography.