MONEY
SD 500: Todd Lane
Tuesday, January 9, 2018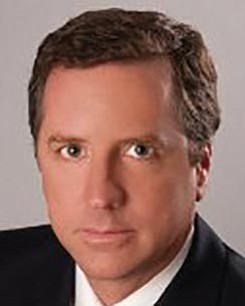 The San Diego 500, The Book of Influential Business Leaders, is the market's most comprehensive product of people you should know in the business community. The 500 includes business leaders and executives who have founded or are running significant companies in terms of number of jobs, key products and services, experts who raise the level of the industry here and beyond and those who lead in the business community. The 500 is selected by the San Diego Business Journal newsroom.
Todd Lane
President and CEO, California Coast Credit Union
Todd Lane was appointed president and CEO of California Coast Credit Union in June 2014. He had served as the financial institution's chief financial officer since 2009. Cal Coast is a $1.7 billion operation. He came to the credit union from Executive Compensation Solutions, a consulting firm that he established after he left WesCorp. He worked for WesCorp for 22 years and was its executive vice president and CFO when he departed. He serves as chairman of the Cal Coast Cares Foundation and is on the board of the Richard Myles Johnson Foundation.
ALMA MATER: Pepperdine University, San Diego State University