REAL ESTATE
SD 500: Stath Karras
Tuesday, January 9, 2018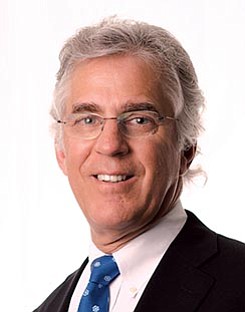 The San Diego 500, The Book of Influential Business Leaders, is the market's most comprehensive product of people you should know in the business community. The 500 includes business leaders and executives who have founded or are running significant companies in terms of number of jobs, key products and services, experts who raise the level of the industry here and beyond and those who lead in the business community. The 500 is selected by the San Diego Business Journal newsroom.
Stath Karras
Executive Director, the Burnham-Moores Center for Real Estate at the University of San Diego
Stath Karras is responsible for establishing and leveraging strategic priorities and initiatives to accomplish the center's goals of educating and mentoring real estate students. He came to the center after seven years as an executive managing director with Cushman & Wakefield. He also worked at Burnham Real Estate Services for 19 years. He is the chair of CONNECT and past-chairman of the San Diego Regional Economic Development Corp. He is active in a half dozen industry and civic groups. He currently is co-chair of LEAD San Diego following its merger with the San Diego Regional Chamber of Commerce.
ALMA MATER: University of Utah
AFTER HOURS: He is an active supporter of the Challenged Athletes Foundation and serves on the group's board.