PROFESSIONAL SERVICES
SD 500: Samer Khouli
Tuesday, January 9, 2018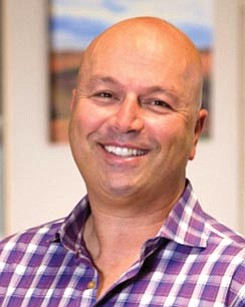 The San Diego 500, The Book of Influential Business Leaders, is the market's most comprehensive product of people you should know in the business community. The 500 includes business leaders and executives who have founded or are running significant companies in terms of number of jobs, key products and services, experts who raise the level of the industry here and beyond and those who lead in the business community. The 500 is selected by the San Diego Business Journal newsroom.
Samer Khouli
Founder, TargetCW
Samer Khouli has been involved in staffing and human resources since 1994, when he was president of Kaizen Staffing. He did that for almost 16 years before launching TargetCW in 2010, where he's served as president and CEO since. Khouli is heavily involved in church activities and philanthropic ventures. He was a finalist for EY's local 2016 Entrepreneur of the Year.
QUOTABLE : "Why am I CEO of TargetCW? Simply stated, I want to lead a great company that makes the world a better place and helps companies have better contingent workforce programs."
ADVICE: He places a high value on networking: "Having somebody that refers you is like gold, because they can vouch for your character and who you are."
FUN FACT: He was president of his high school chess club. Checkmate!