REAL ESTATE
SD 500: Sam Khorramian
Tuesday, January 9, 2018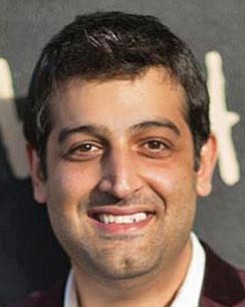 The San Diego 500, The Book of Influential Business Leaders, is the market's most comprehensive product of people you should know in the business community. The 500 includes business leaders and executives who have founded or are running significant companies in terms of number of jobs, key products and services, experts who raise the level of the industry here and beyond and those who lead in the business community. The 500 is selected by the San Diego Business Journal newsroom.
Sam Khorramian
Co-founder and CEO, Big Block Realty Inc.
Sam Khorramian is co-founder and CEO of Big Block Realty Inc. The serial entrepreneur has been in the real estate industry for more than 12 years, working in all sides of the business. With Big Block Realty, Khorramian focuses on keeping agents on top of marketing technology. Big Block Realty ranked 31st overall on Inc. Magazine's 5,000 fastest-growing privately held companies and was the top-ranked company in the real estate category with a growth rate of 8,829 percent in 2016 and revenue of $28.9 million.
ALMA MATER: Took classes at CSU San Marcos but didn't graduate.
CHARITABLE WORK: Our company picks a couple local charities each year and supports the local San Diego Toy Drive at our Holiday party, which is attended by over 400 people."
BUCKET LIST: Own a casino on the Las Vegas Strip.
BUSINESS ADVICE: "Read books, hire coaches, attend seminars and join mastermind groups and never stop."