LIFESTYLE
SD 500: Richard Kelley
Tuesday, January 9, 2018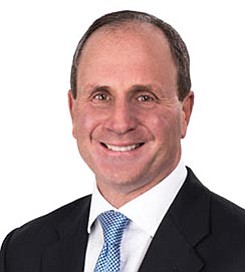 The San Diego 500, The Book of Influential Business Leaders, is the market's most comprehensive product of people you should know in the business community. The 500 includes business leaders and executives who have founded or are running significant companies in terms of number of jobs, key products and services, experts who raise the level of the industry here and beyond and those who lead in the business community. The 500 is selected by the San Diego Business Journal newsroom.
Richard Kelley
President and General Manager, BC 7 San Diego and Telemundo 20
As president and general manager of NBC 7 San Diego, Richard Kelley is tasked with collaborating with outside partners to develop new sponsorship opportunities for the TV station and its sister Spanish station, Telemundo 20. Kelley has also led an updating of the company's digital platforms. Prior to his current role, Kelley worked for nearly 15 years in the radio industry in San Francisco, he spent two years at the Internet startup CoolCast, and he worked as an account executive for USA Networks in New York. Recent accomplishments include integrating and launching Telemundo 20 from same new facility as NBC 7.
ALMA MATER: Ohio Wesleyan University
CHARITABLE WORK: Volunteers with Leading Change at the University of San Diego and the Make-A-Wish San Diego Foundation.
FUN FACT: Managed a hip-hop station in San Francisco for 7 years.
BUSINESS ADVICE: "Make your boss look good and make those around you feel like they've grown professionally and personally from working with you."